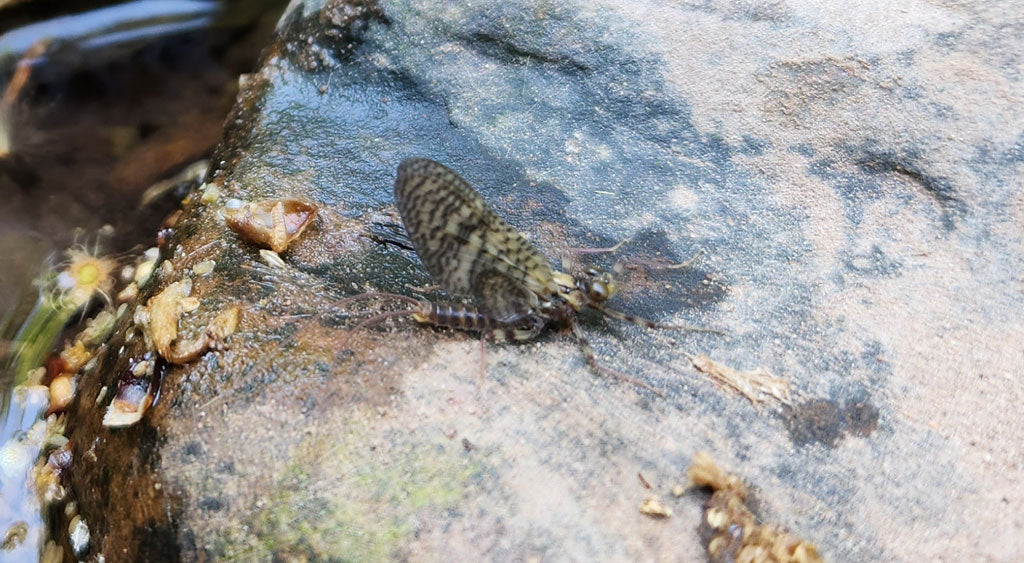 The best flies for fishing in Pennsylvania
What are the best flies for fishing in Pennsylvania? It depends on the situation. Exact location, time of year, weather and the species you are pursuing all come into the equation. In this guide we will tell you the best flies for trout fishing in PA.
Fishing is popular in Pennsylvania. The state has more than 86,000 miles of rivers and streams. That's the most of any state after Alaska! Most of these waters contain fish. Many contain trout, which one of the most popular fish species in the Keystone State.
We are based in Pennsylvania, and we have a lot of experience fishing here. We have customers all over the United States and even the world. A significant number live or fish in PA.
Many have asked us which flies they should use in Pennsylvania. So we've created this guide.
Keep in mind that most of these flies will work across the country. Insects and hatches in nearby states like New York and West Virginia don't differentiate substantially from PA. 
Top ten flies for Pennsylvania
We could tell you the 10 patterns we sell most to customers in Pennsylvania. Though the most popular flies are not always the most effective. So instead, we will tell you the 10 best patterns for trout fishing in Pennsylvania based on our extensive experience.
In no particular order, they are:
While some of these flies are great for matching the hatch, they are also generally effective patterns that can be fished year round. The green weenie was even created in Pennsylvania, so you know it works here!
Pennsylvania fly hatches
Generalist flies and attractor patterns can be used year round. Though there are times when you want to match the hatch and fish with flies that imitate what the fish are eating.
Pennsylvania is a fairly large state with different climate classifications and hardiness zones. That means that hatches aren't necessarily uniform from Erie to Philadelphia. Still, we can give you a general idea about the various fly hatches in Pennsylvania and when they occur. We can also tell you which flies work best during these hatches.
Remember that hatches are effected by weather. Water and air temperatures give insects the cue to hatch, breed, and lay eggs. Weather is variable. Unseasonably warm or cold weather can change hatch dates from one year to the next. Though this chart is reliable as a general reference.